Virtual Office

Phone Secretary
Personal phone secretary is a powerful weapon to win.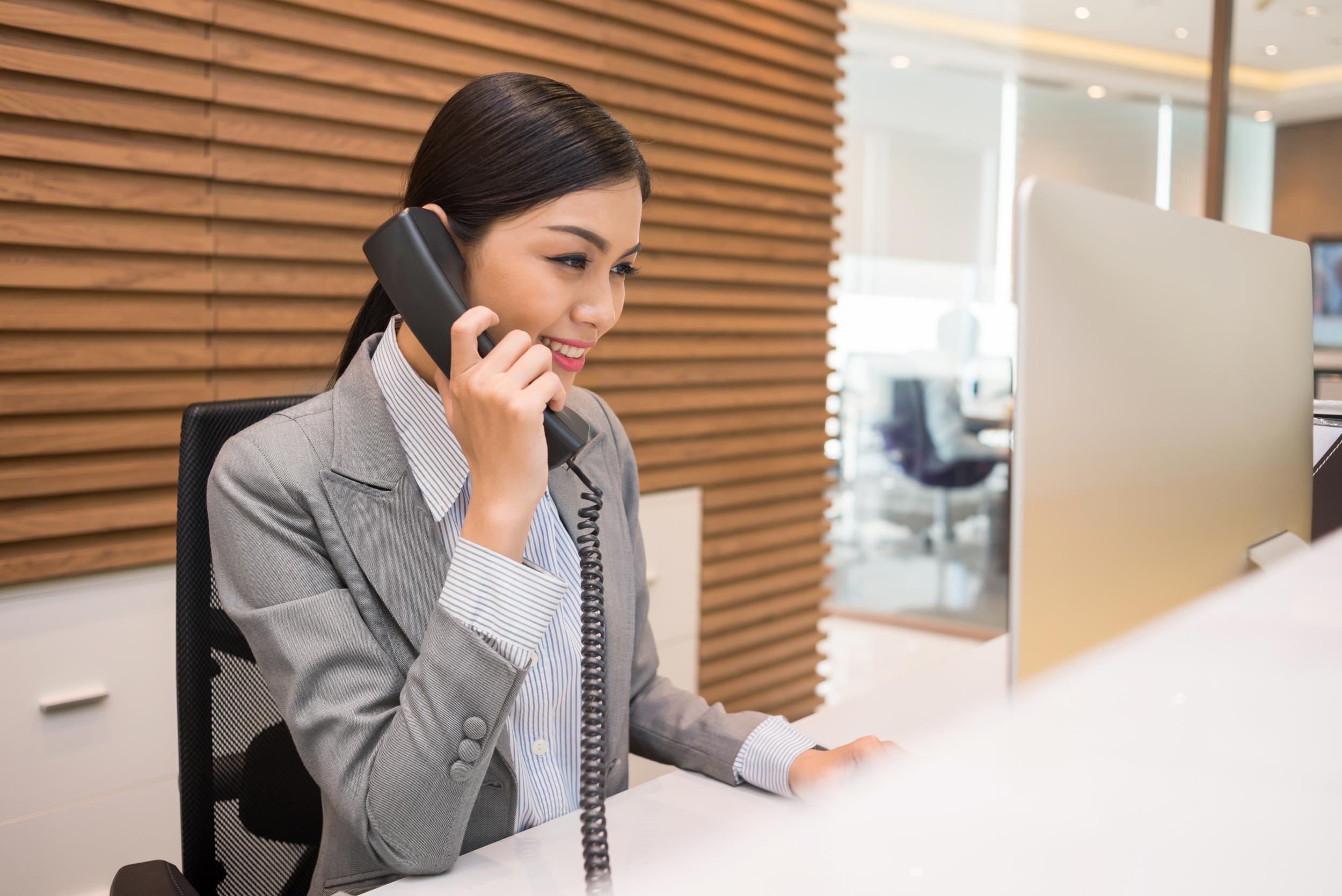 A business direct line and correspondent secretary services. The most efficient services in a visual office with professional phone secretary, fluent bio-languages services and sincere reception service, will build a professional corporate image and bring a good impression to your client, and help grasping commercial opportunities.
Direct line numbers
DID numbers belonged to your company . You can record your personal phone answering messages, in the name of your company.
Transfer your business calls
Wherever you are, all calls should be transferred and dealt with following your instructions without missing a call.
24hrs voicemail
24 hours a day, 7 days a week, including outside line support.