Virtual Office

Visual Office Set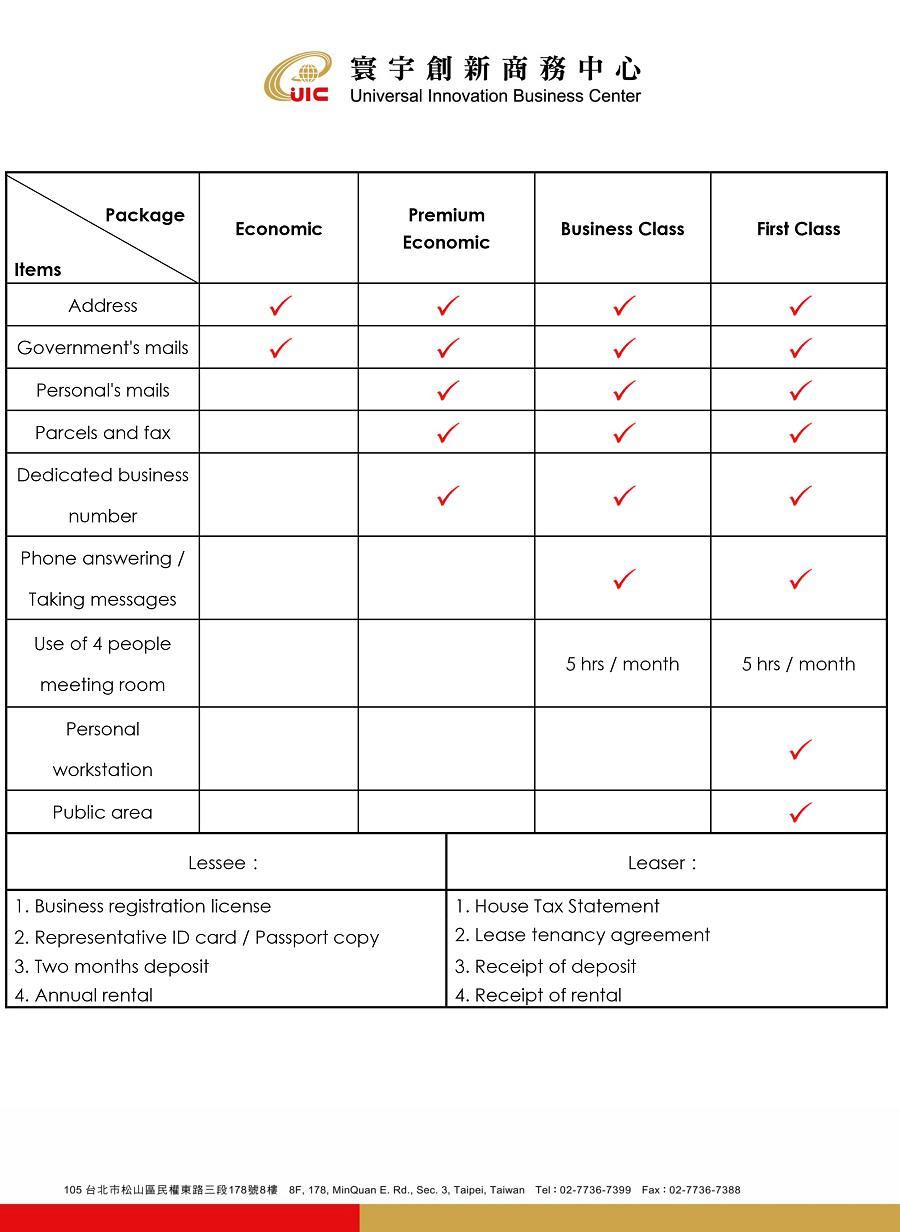 Economy class
Virtual office offers an ideal address for business registrations; therefore, it is suitable for all professions and trades. You can leverage the well known business building as your mailing address, which can be shown on your business cards and business websites, This will make your corporate image more professional.

Premium Economy class
The most practical services of virtual office is the business direct line. In Premium Economy set, you will be assisted by a professional secretary team of UICBC, who are committed to complete every assigned jobs.
A direct line with your customized corporate phone answering recording. Under all circumstances, we can transfer your calls to your assigned phone number, which provides good impression on your clients and ensures you won't miss any commercial opportunities.
This set of service is suitable for new companies who has been developing quickly and need to visit clients frequently, but not ready for full serviced offices.

Business class
In addition to basic services of Economy class and Premium Economy class, a full Business class service include the use of meeting rooms, suitable for 4 people, free for 5 hours per month. You can enjoy more flexible and higher capacity spaces, when going through your meetings smoothly.

First class
A full set of First class assorting with office spaces solves the space problems. With high flexibility, you can achieve mobile accommodations. The common office space of UICBC eables you to design your own offices and free booking of meeting rooms for 5 up to hours per month. We help archor you to develop and start a new venture.